Skip to Content
noun / 1. An aromatic plant with grayish-green leaves.
adjective / 2. Having, showing, or indicating profound wisdom.
noun / 1. The hard, durable wood of a tree with a smoky flavor or characteristic.
Who We Are
Sage and Oak Studios is an independently owned and operated interior design and decor business in Frederick County, MD, but our roots run deeper than that. Sage is a word derived from wisdom and enlightenment and the given name of a soft herb from nature with cleansing abilities. Oak is one of the most durable woods known for its intricate patterns that are unique from one piece to the next, as well as its strength and longevity. We've taken the elements of both of these gifts from nature to offer designs that stand the test of time and brighten even the most challenging spaces. We combine soft features and strong properties to create the ideal vision and an environment where people feel safe and secure. Home is where you relax, spend time with friends, and create memories with family. Our ultimate goal is to ensure this space is not only beautiful but is a sustainable backdrop to your everyday life.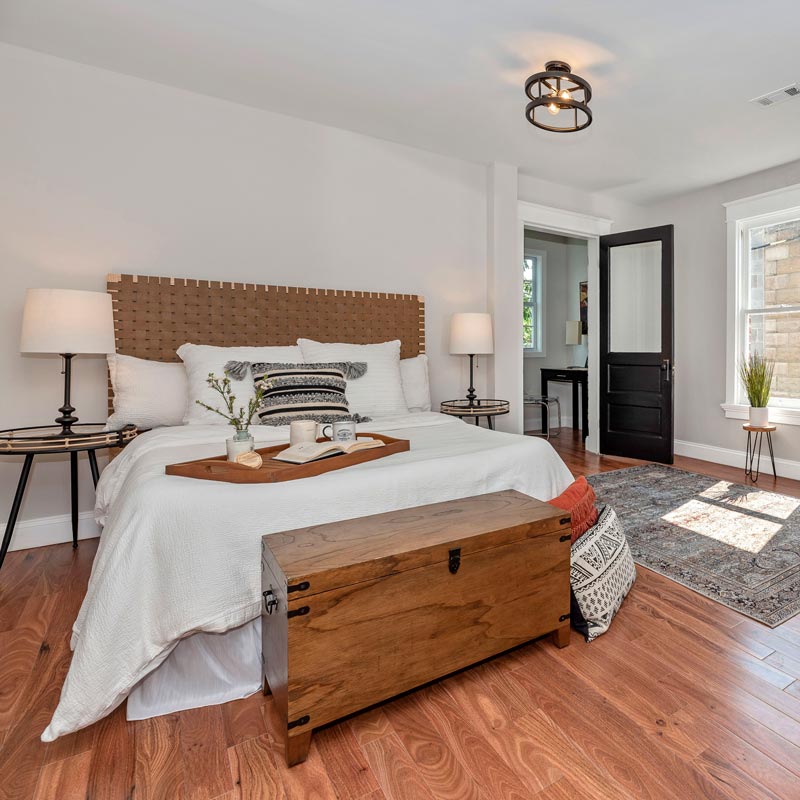 What We Do
Our company's foundation is built on a love for design and style. Starting with an idea and seeing it through to the final implementation, we walk our clients through the home design and styling process, removing the difficult task of navigating the often-overwhelming list of choices and considerations. We use our expertise to bring in the perfect colors, accent pieces, and furniture to achieve their goals. Whether you're staging a house to sell or styling your home for happiness, our objective is to create a space that draws on emotions, breathes life into your home, and tells a story for guests or potential buyers.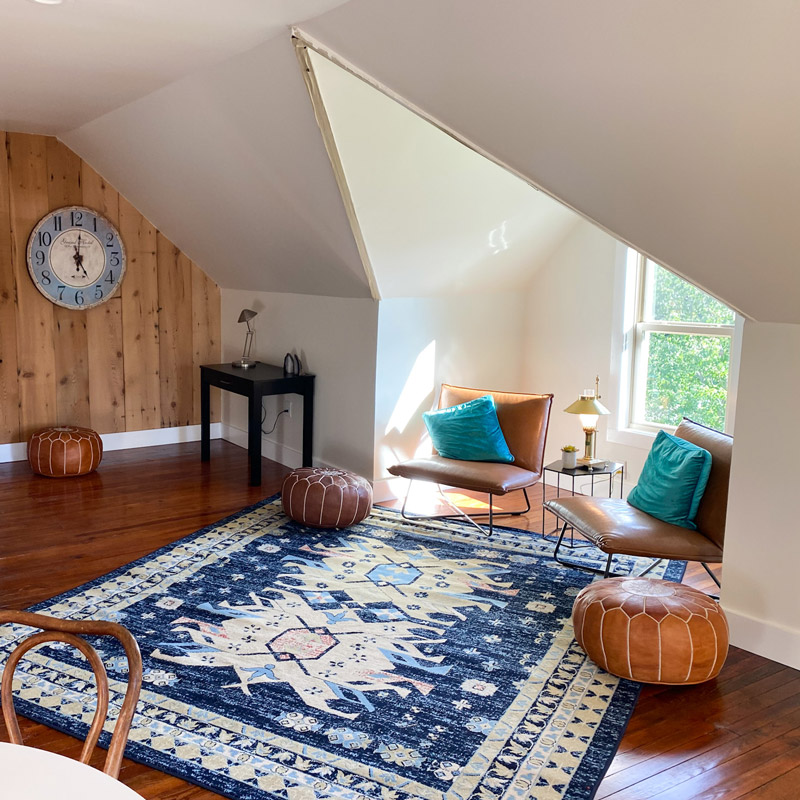 Our Style
Homes are unique in their own way, and we believe their décor should be as well. While we've taken years to play with, compare, and try different styles to discover what we like, we understand the importance of ensuring our clients' style is represented in all of our work. What does this mean? Our philosophy is homeowners should do what makes them happy. We don't stick to creating designs based on what's "in" or force ideas because they're featured in the most recent magazines. We suggest and encourage bold statements, gutsy moves, and changes that will inspire peace, joy, and happiness.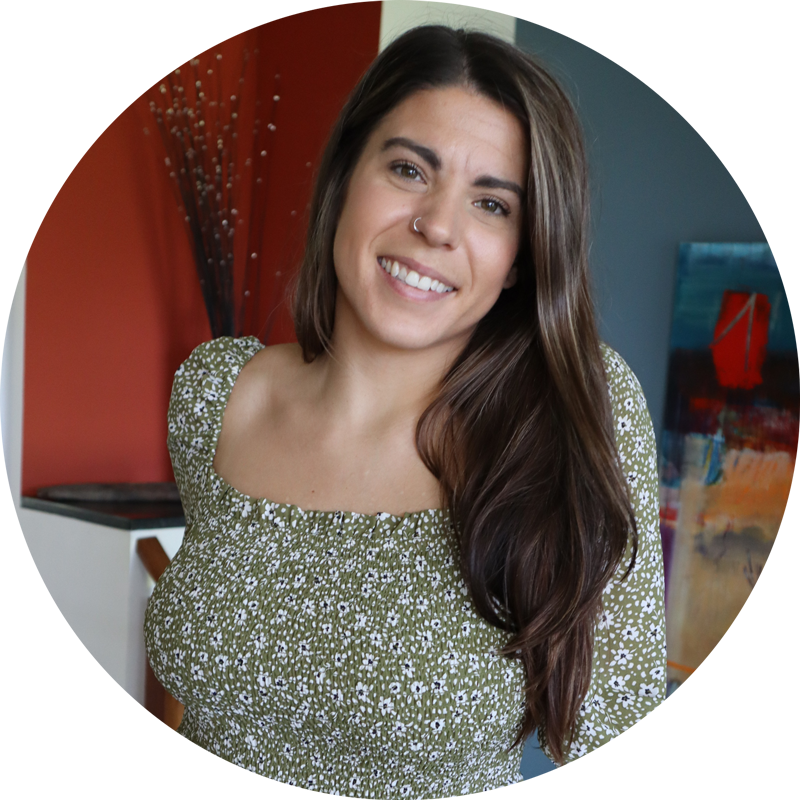 Owner and Designer
Sage and Oak Studios is the vision of Taylor Grewe, our lead interior designer, fearless leader, and owner. Her passion for designing started at a young age when she would spend hours sketching designs, drawing up imaginary floor plans, and designing furniture. She was naturally drawn to home living, designing, and landscaping.
Her parents contributed to this crazy and creative world she grew up in and inspired her to explore it more. Her father is a scientist dedicated to problem-solving and weekend home projects. Her mother, who worked as an artist, encouraged her creative expression. She was constantly surrounded by renovations and design projects from a very young age. It's only natural those would make their way into her career.
While acquiring multiple homes in her early twenties, overseeing the complete renovation of a 1950s Cape Cod-style property, and taking on the role of the landlord in one of her rental properties, Taylor did not move directly into a career in home design or real estate.
Her early work experience includes over a decade in the events industry, where she started as an entry-level assistant.
Through her hard work, strong ethic, dedication, and desire to create, she was quickly promoted to lead designer with a team of four under her. Not long after, she became the Director of Sales managing six designers and their own individual teams, as well as other various departments within the company. In her role there, she was responsible for the project management of the team's creation, development, and installation of designs for small and large-scale events that included everything from private parties and weddings to corporate events and tradeshows.
She worked closely with clients, consulting on their goals, capturing their vision, and creating interactive themed events, while overseeing their successful launch. Using these empty spaces as her blank canvas, Taylor transformed halls into stunning venues that stood out on their own using mood boards and her design skills. It was the perfect opportunity to incorporate her gifts into a career she thrived in.
After 10 years in the events industry, Taylor felt she was ready for a change and was consistently motivated by the desire to turn her side passion into a full-time career. It was a natural pivot to start her own business and bring her professional skills and experience to homeowners across Maryland. Are you ready to transform your living space into your dream home? Contact us today.
Reviving the Old. Bringing in the New.